How best to deal with a leaky roof in the home
There are few things more annoying than a leaky roof, especially when it's raining outside. Whether you live in a small bungalow in the middle of a town or a large house in a rural location, you'll know that there is little to be gained by ignoring the leak. It's often the case that the longer you remain inactive, the worse the problem is likely to become. The message is simple: do something, and do something soon.
For some homeowners, repairing a leaky roof can be a relatively simple process, but of course this will often depend on the extent of the damage. Needless to say, there are also plenty of people who wouldn't even consider repairing it themselves, perhaps because of a lack of the relevant skills or maybe even because of a fear of heights.
The important first step can often be the most complex of all, that of finding where the water is coming in. If the leakage is due to a missing or damaged roofing tile, then a quick replacement is a simple process, but if there's another reason for the egress of water then complications can soon set in. In some cases, the leak could be coming from a damaged pipe or water tank in the loft space.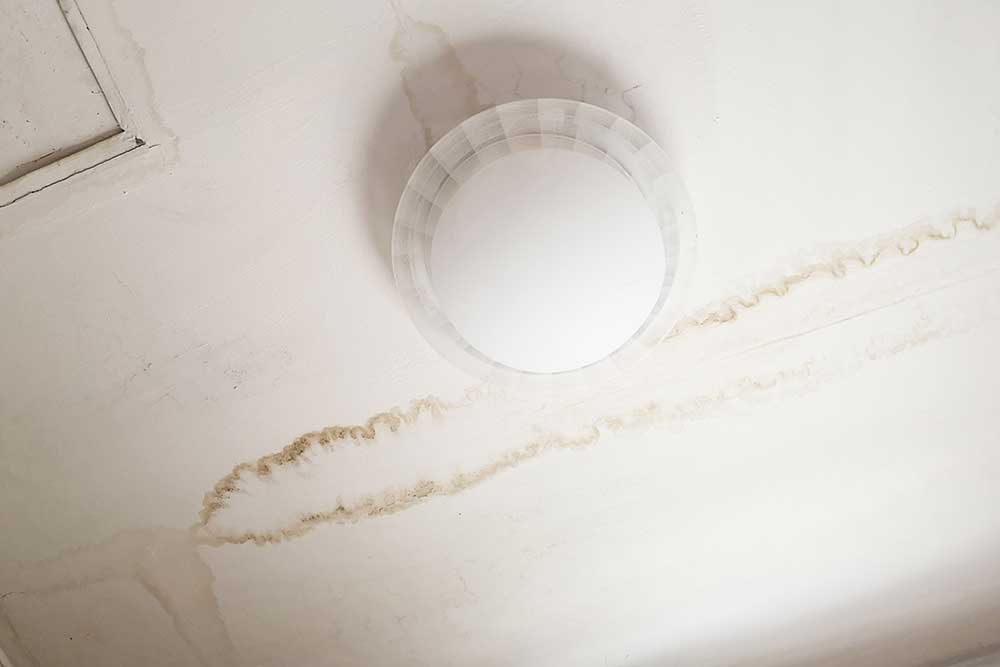 Leaks can be deceptive
It's worth mentioning at this point that the location of the actual leak from your ceiling may be just the spot where the water is gathering before travelling through the ceiling. The actual source of the leak may be somewhere else entirely. In some ways, finding that source is something akin to detective work, and you may need to be crawling around the loft with a torch before you find anything.
Other potential causes of leaks include cracks in dormer windows and brickwork, damage to flashings, crumbling cement and mortar, gaps in shingle and issues with brickwork around chimneys. The roof area, so rarely inspected by anyone in the course of any given year, can suddenly bring problems that can easily deteriorate in a short space of time.
Here at Tayside Construction, we offer a comprehensive range of first-class roofing services, and that includes repairs to both the external roof of the house and within the attic as well. Whether your leak is down to a major problem or a minor issue, we can let you know what we think. We've been providing all types of construction solutions for homes and business owners in Dundee and across Perthshire for many years, so be sure to call in the experts as soon as you become aware of the tell-tale signs of a leak.
If you have a leak in the home, even a small one that may seem trivial, it's always best to affect a repair, whether by doing so on your own or with the help of skilled, experienced professionals. The best option is surely to call the Tayside Construction team today on 01382 919 350 or 01738 505 888. We look forward to hearing from you.