Questions that you need to ask your construction specialists
Having a major repair job done in any room of the house can be an expensive and demanding process, but one of the best ways to simplify matters is by choosing a contractor you can trust. And this is one of those occasions when you can utilise the reliability of the word of mouth of friends and neighbours and the convenience of reviews left online.
Once you've got a particular builder in mind, there are a number of good questions that can help to bring you the peace of mind that you need when arranging a major project. Perhaps one of the first should be in regard to references from previous customers. After all, there's nothing quite like knowing that you're dealing with professionals at the top of their game.
Another important line of enquiry relates to insurance. When you bring construction specialists into your home, you need to be sure that their work is insured and that your personal property is covered should anything go wrong. It's also important to ask whether your chosen specialists are licensed and authorised to carry out the work in the first place, of course.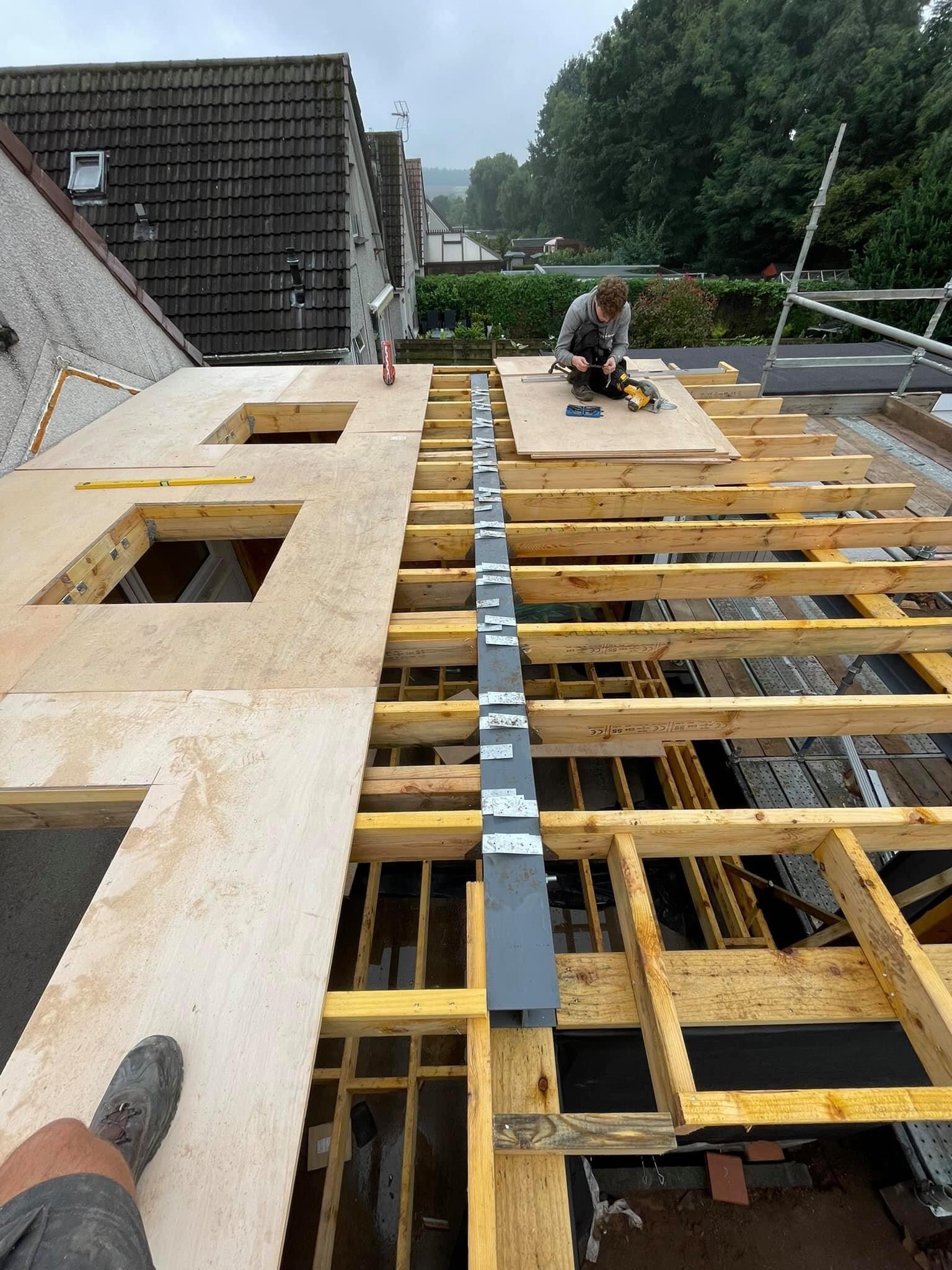 A practical timeline is a crucial aspect of construction
If you're happy to utilise their services and you like what you hear about how they are going to get the job done, you should ask them to provide a workable timeline in order to complete everything in a punctual manner. Obviously, there are occasions when an occasional hiccup can cause a small delay, but approximate guidelines can still be adhered to.
And while some companies will bring in subcontractors to carry out some of the tasks, others will be able to provide a complete construction service. Our services include windows and doors, plumbing, electrics, painting and decorating, plastering and flooring, so when you hire Tayside Construction for anything from small repairs to large extensions you know everything will be kept in-house.
Then, of course, is the question of price. If you book the most expensive, you could be signing up to buzzers and bells that you really don't need, and if you hire the cheapest you could be opening yourself up to a somewhat shoddier finished article. Look for those offering a price that's fair to you and fair to them, and always make sure the quote is something that can be relied upon.
There are so many individuals and companies offering building services these days, so it's a great idea to shop around to find the one that matches not only your budget but also your vision. If you have a major project in mind, it's always good if you get on well with your chosen provider. Be sure to look for a company that not only carries out all tasks professionally but also shows an attention to detail and a drive for perfection.
To find out more about Tayside Construction and the services we provide, just call 01382 919 350 or 01738 505 888 today.