What to think about when planning a home extension
If you ever thought it was a straightforward process to have an extension built, you could be in for a surprise. There are a number of issues that need to be taken into consideration before the first brick is ever laid, and for this reason alone you need to be dealing with experienced and knowledgeable specialists who have worked on similar projects in the past.
Perhaps the first hurdle that needs to be overcome is also one of the most intimidating for many homeowners, that of official permission. As a general rule, you don't need planning permission in Scotland if your extension is at the back of the house, if it doesn't go back too far and if it isn't any higher than the eaves of the existing property, but there are complex rules in place so it's best to have the experts with you from the start. Falling foul of the regulations, even inadvertently, can be stressful and very expensive.
It's also a good idea to talk to your neighbours, in order at least to make sure they understand what you plan to be doing, and how it may or may not affect them. And once a timeline for the project has been established with your builders, again let the neighbours know. The upheaval involving deliveries, noise, dust, etc. shouldn't have to come as a surprise to them, after all.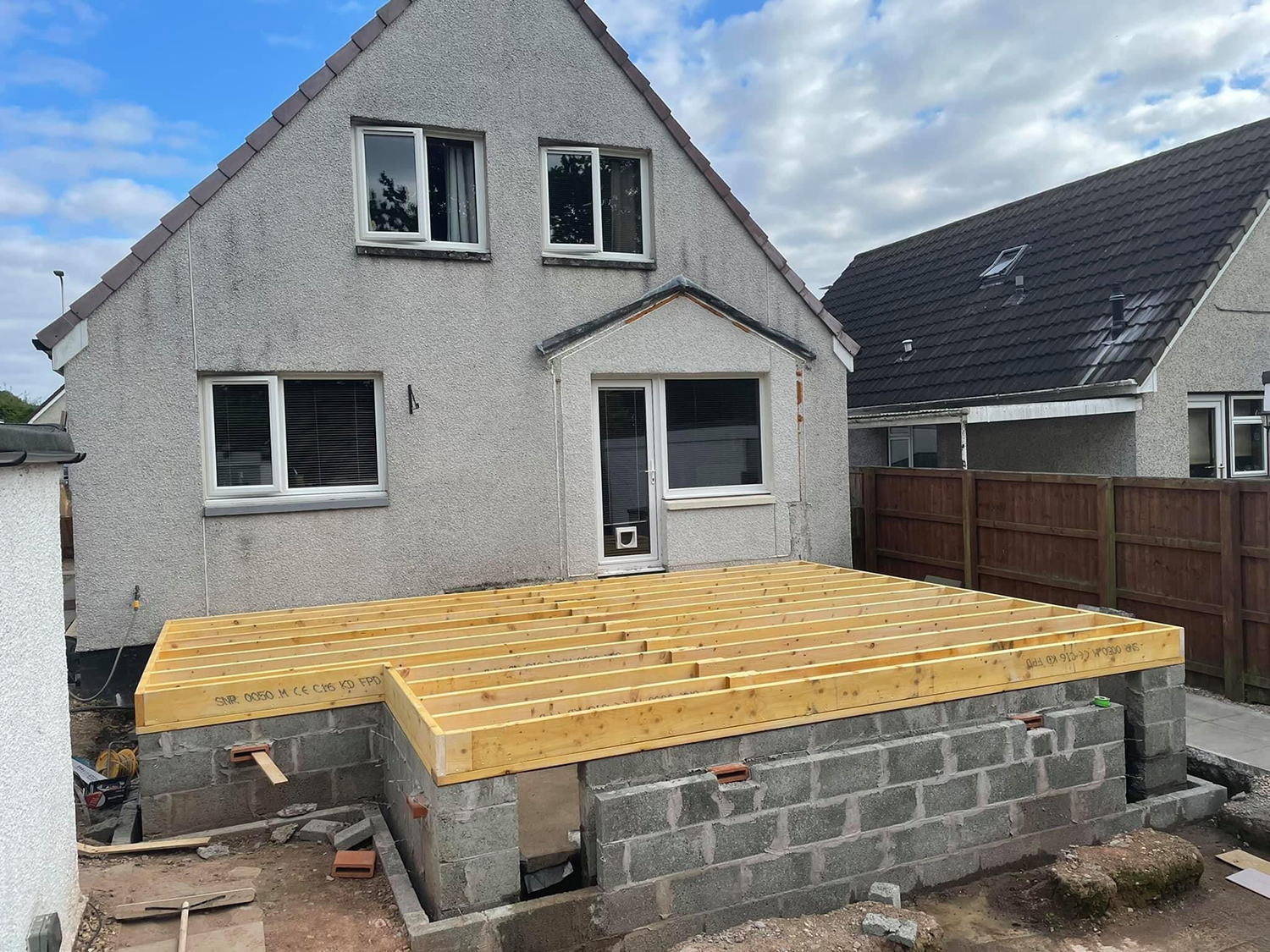 Set a budget and stay within it
As soon as you speak to your chosen construction specialist, be sure to set a budget, and that the subsequent quote reflects that. This is the time for finalising the plans, for agreeing on materials, measurements and more. If you both know what's expected, there's no room for errors.
Another thing that needs to be decided upon is whether you use the same builders for all aspects of the job. Here at Tayside Construction, we do far more than simply build extensions and walk away. We provide high quality services including bricklaying, plumbing, heating, plastering, electrics, plastering and decorating. Our mission is to bring you complete satisfaction at every single stage of the project.
One of the most pleasing aspects about a home extension is that you can use it to make the house grow as your family expands. Having more children, or indeed those times when your existing children start to grow up, is often the catalyst for people to move home to a larger property, but an extension can save all that hassle. If you love your home, you like your neighbours and you're happy about the area you live in, why would you want to change?
Home extensions can be so rewarding, and they could cost a lot less than you think. The team at Tayside Construction has designed and built beautiful extensions in Dundee and across Perthshire, and we'd love to do the same for you. To start the ball rolling with a friendly, no obligation chat, just call 01382 919 350 or 01738 505 888 today.